Product Lists
Our package includes 3 content blocks for adding lists of products to pages. The Product List block allows for a simple list of products based on a preselected filter. The Product Filterable List and Product List Filtering blocks are used together on a page to allow site visitors to view products and narrow their selection dynamically.
Product List Block
The standard product list block works much like a pagelist and will display products based on your options. The top section of the block edit view allows you to choose whether or not to display images and descriptions. It also lets you set the number of products to show per page.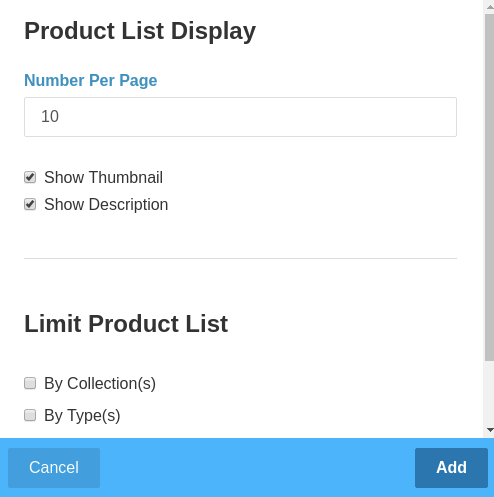 The "Limit Product List" section allows you to pre-filter your product list based on Collections, Types, and Tags.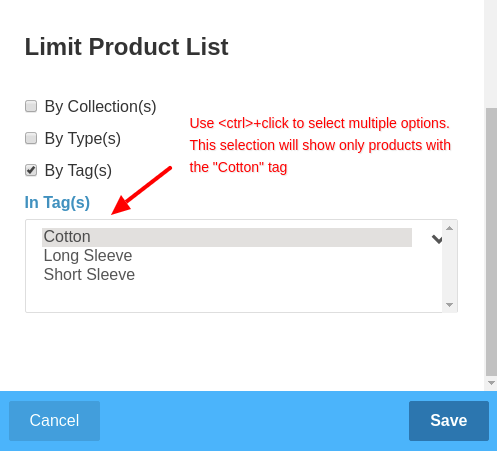 Product Filterable List
The filterable list works much like the product list block only it features flexible filtereing when paired with the product list filtering block. By defauly all products are displayed and the list automatically updates when your site visitor updates the filters using the product list filtering block.
When adding the filterable list block all you need to select is whether or not to display thumbnails and/or descriptions.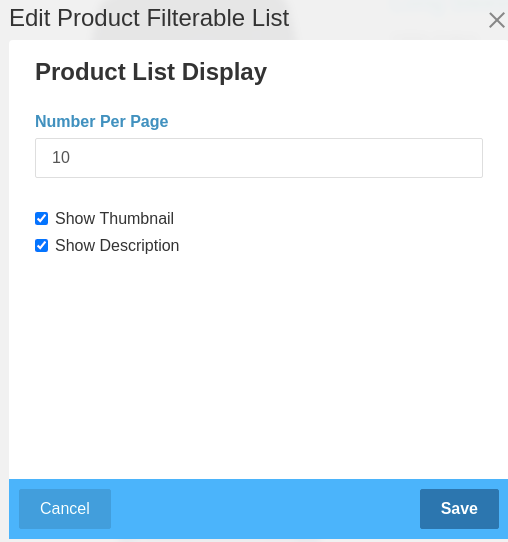 Product List Filtering
The product list filtering block is paired with the filterable list block to let site visitors narrow down the selection list. Products can be filtered by collection, type, and tag. When editing the block you can enable each filtering type as desired and define the label to display to your users.